Ready-To-Wear
Enjoy our growing selection of Sable On Blond designs available in the studio from sizes 6-18.
All pieces will be professionally adjusted to fit.
Made-To-Measure
Any of the designs in the studio can be produced in any size, and/or with slight modifications,
or perhaps even in a different fabric!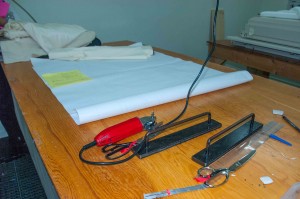 Custom Design
Clothing that is exclusivity designed in order to celebrate personal style, enhance the body silhouette,
and be lifestyle appropriate. Quality fabrics and classic styling ensure longevity and will
seamlessly (wink) coordinate with any future pieces.
Ladies Suit/ Coat Making
Our specialty is designing ladies coats and suits. Wools, cashmere, and other natural fibres in many
different weaves, weights, and colours make up the main foundation of our in house fabric selections.
Often we source designer fabrics, and today we just received from New York , a beautiful
double-faced wool coating from Carolina Herrera.
Ladies Dressmaking
Let us design that special occasion piece.
Anything from the little black dress to a classic gala gown for any occasion.
Wardrobe consultations
If the clothes in your closet are not participating to make your life great, maybe it's time for a bit of an overhaul! Our method is easy and (relatively) painless. There are clothes you need to keep, clothes you can refurbish, clothes that have served you well, and some will find a happy new home. We will find a successful balance between the quality pieces and quantity you need to feel confident with your personal style. Let's book an easy, initial (free) consultation and see if this solution might work for you.
Fitting and Restyling
We service all Sable On Blond clothing to increase longevity. Some of the common services include: size changes, slight style updating, and relining.Sometimes a simple adjustment can make all the difference!